The Houston area Livery & Charter Association (HALCA) would like to congratulate Avanti Transportation and A Ambassador Limousine & Transportation about the merging of the two firms. It looks and sounds impressive. Congratulations, and best wishes for continued great success.
Avanti President and CEO Erich Reindl, A Ambassador President and CEO Mike Hajek, and their respective CFOs closed the merger on December 30, after roughly three months of conversations and determining how the two companies will combine their employees, fleet, offices, and resources. Reindl and Hajek were emphatic that the entire A Ambassador and Avanti Teams are welcome to stay on board.
"We explained that nobody is getting fired," Reindl said. "We have no intention of letting anyone go."
Reindl added that unifying the two Texas businesses will create one of the largest companies in not only the Houston region but also the state—and was a decision that both he and Hajek feel will yield untold benefits to both outfits.
"It's a combination that gives both companies a great opportunity because we have something the other company doesn't have, and vice versa," Reindl said. "It's a really good fit with incredible advantages down the road. We don't overlap on any of our accounts. It's really a compelling financial and strategic transaction, I think."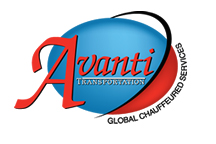 While the two companies have a combined 150-vehicle fleet—including four buses from Avanti and 36 from A Ambassador, plus sedans, Mercedes-Benz Sprinters, and SUVs—Reindl said that they will work to "trim the fat," getting rid of older vehicles that don't need to be replaced to "increase the fleet's efficiency." 
The companies will work from Avanti's three-acre property, which Reindl hopes to outgrow "in the near future," as they combine their strengths to both companies' benefit.

"A Ambassador has year-long contracts on their buses that Avanti doesn't have. They work with passenger airlines where they transport the crew and the first-class passengers, while Avanti has the cargo airlines," Reindl said. "I consider Avanti an old-style limousine company as we knew it 15 or 20 years ago. We are strong in that market and nationwide: We not only have affiliate work but also clients nationwide. That is our strength."
The merger comes as a response to an ever-changing industry, one that Reindl sees as having changed tremendously in the past five years especially in ways that put larger companies at an advantage. 
"Smaller companies may run into difficulties moving forward—some of them are already facing hardships. I'm not saying a larger company doesn't have that problem, but a larger company maybe has the resources to get through that. On top if it, we will be, as a larger company, able to attract and go after clients that smaller companies would not have the opportunity to," Reindl said. "And with TNCs, we haven't been as affected as the taxi industry—yet. But it could come. All I know is that the cake did not get any bigger and everyone out there is nibbling on the cake. I think at this stage, bigger is better."
Jon Ouazdi
http://houstonlimos.info/wp-content/uploads/2017/01/Avantassador-800-x-350.png
350
800
admin
http://houstonlimos.info/wp-content/uploads/2016/06/Final-1.png
admin
2017-01-12 21:56:57
2017-01-12 22:26:32
Avanti and A Ambassador Announce Merger